For the Dublin Pride Week celebrations, Dublin Fire Brigade applied the Pride Flag livery to an appliance to promote Pride Week and to also promote fire safety issues. This model is base on an A4 print setting and can be downloaded from here. This was promoted by the official Dublin Fire Brigade Twiter account to great enjoyment!
*All photography images are copyrighted to their owner/publisher and are used for reference purposes only. All model photography is copyright
Ⓒ 
robloughlin.ie 2021.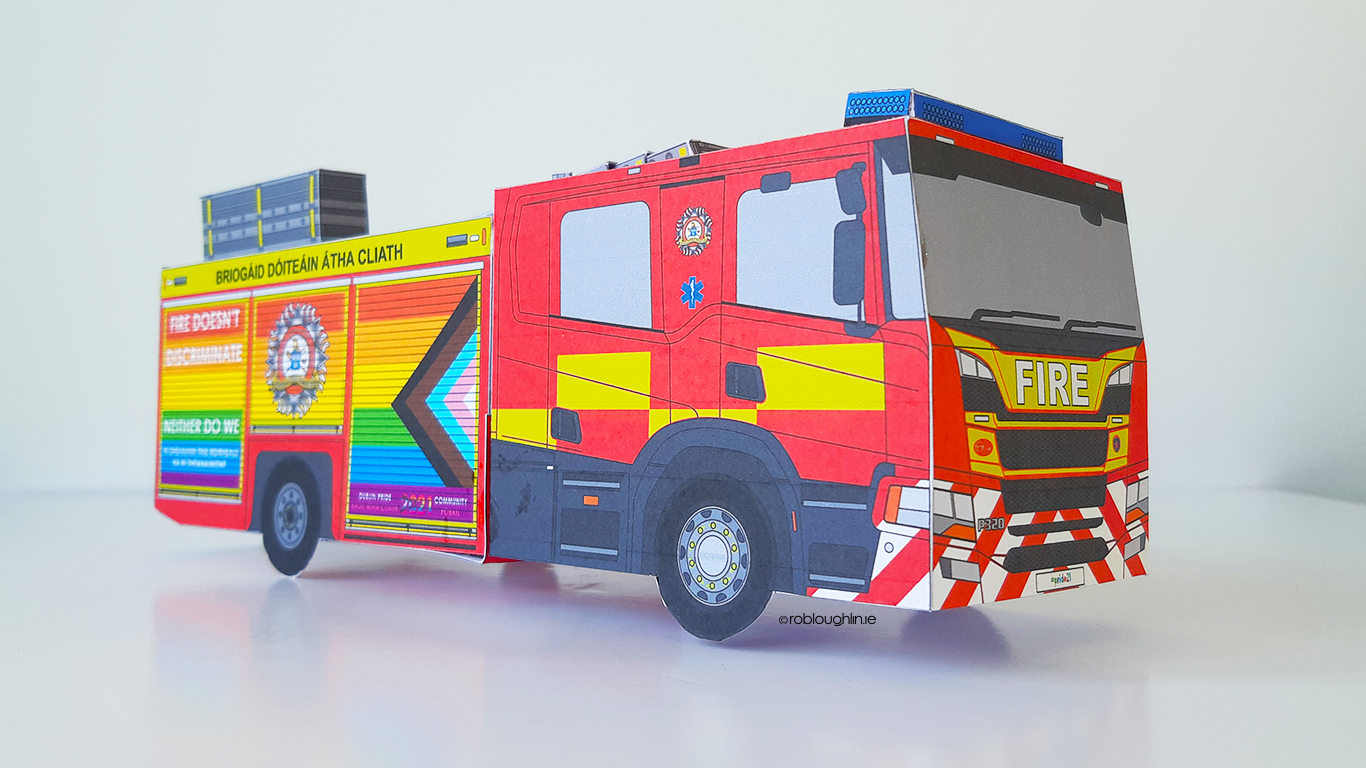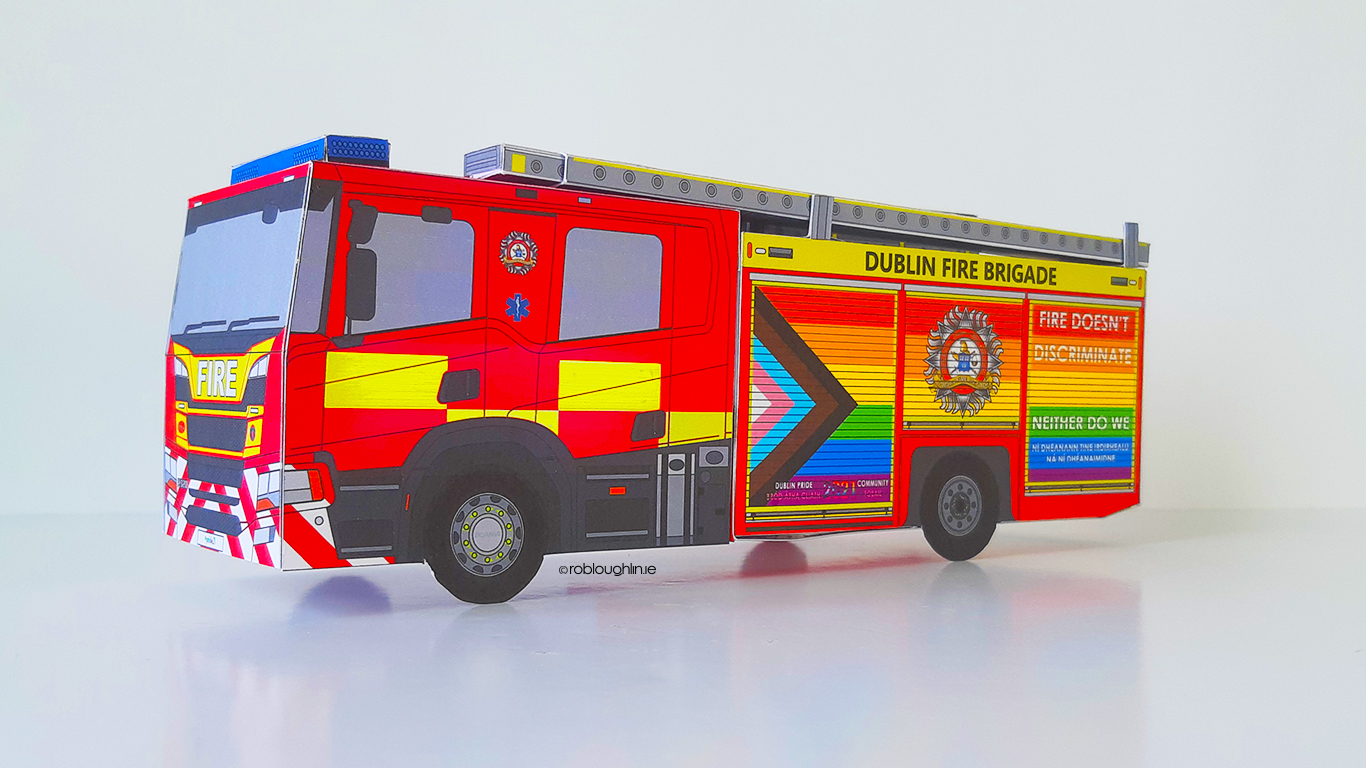 In addition to this papercraft model, an imagined full pride livery was also applied to the appliance, with additional pride flashing lights! This model can be downloaded here.